The 27th Annual Conference of the Society for Reformation Studies will be held at Westminster College, Cambridge from 31 March – 2 April 2020. Reformation, Migration and Exile will be the topic of the conference.
Themes of migration and exile are written deep into the Judaeo-Christian tradition. Papers might consider the people or communities that moved in response to religious change, persecution or conflict, exploring the experience of displacement and exile, and the ways in which that experience shaped belief, practice and identity.
Equally, they might explore the theme more conceptually. Alex Walsham has discussed religious change across the sixteenth- and seventeenth-centuries in terms of 'migrations of the holy'. Papers might, therefore, discuss how beliefs and practices migrated from one theological framework to another, or the ways in which texts and ideas moved across geographical, chronological or confessional boundaries. Consideration might be given to how biblical narratives and themes of migration and exile were treated in the scholarship, commentary, preaching and devotion of the various churches of the Reformation.
Paper Submission
By 10 January 2020 to Charlotte Methuen.
Registrations
Registrations must be received by 10 February 2020, either by the booking form (available from Charlotte Methuen or via the website or via Eventbrite.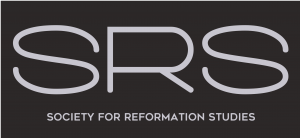 Event Info
Start Date
31 March 2020
End Date
2 April 2020