The Institute for Literary Studies, Research Centre for Humanities of the Hungarian Academy of Sciences recently hosted an international workshop critically reflecting on the methodology and historiography of Reformation studies.
Due to the excellent contribution of  all ten speakers, the workshop held June 4 proved to be a great success. With unfolding a critical survey of some of the recent and most influential trends in the historiography of the Reformation the papers and the ensuing discussions convincingly mapped the most relevant methodological issues related to master narratives of Reformations.
Taking as its starting point the Luther-focus and all its problematic aspects, the conversation shifted towards the very intriguing and complex relation  between German and Swiss  historiographic traditions. Significant findings of the shaping of a trinitarian Dutch historiography were also revealed, thus the major trends of Lutheran and Calvinist traditions were soundly assessed.
The first section has been concluded with an impressive comparative overview of the Nordic or Scandinavian traditions and their interactions as reflected by Norwegian, Swedish and Danish historical writings. The second session proposed three spectacular case-studies augmenting the thematic foci of the workshop.  While the first one pondered upon the ecumenical approach and its significance, the second one wrapped up two examples involving  bible-reading and editing cases in the Low-Countries. The concluding paper of the session gave an intriguing account  of English Catholicism alongside the centre-periphery pattern.
Finally, the last section provided a perspective of Reformations from East and East-Central Europe, exhibiting the problematic aspects of  articulating a Reformation-concept and a master narrative in the context of early modern historical reality of the region. By the end of the day  it became rather clear that the plurality in historical writing and the methodological complexity of Reformation studies exhibited by the papers had surely been nurtured by the disparate attempts of articulating a national or at least regional master narrative of the Reformation(s).
The workshop's primary aim was to help better understand how historical writing and methodology articulates master narratives of Reformation(s) of disparate early modern European regions. The consistent contributions and the ensuing discussions have surely fulfilled this aim.
A selection of the papers given at this workshop will be published in a thematic issue of the Journal of Early Modern Christianity.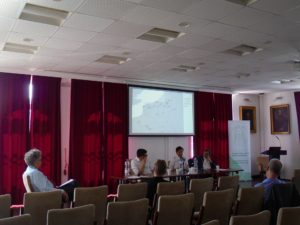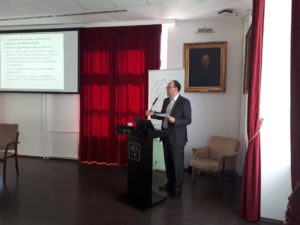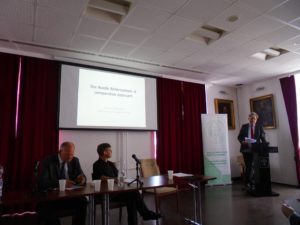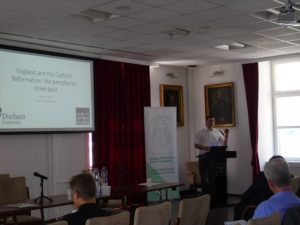 This event was part of the research agenda of the Long Reformation in Eastern Europe (1500–1800) project supported by HAS and RefoRC.
This event was meant to be a prelude to the Annual RefoRC Conference to be held at Budapest in 2021, and hosted by the Hungarian Academy of Sciences.