May 15-17, the Ninth Annual RefoRC Conference on Early Modern Christianity was held at the Foundations of Religious Studies in Bologna.
The Annual RefoRC Conference is the main event of RefoRC, the academic department of Refo500. It was the second time that this conference was held in Bologna.
The conference was attended by 120 people from all over Europe and beyond, like South-America, North America, and Indonesia, including theologians, historians, musicians, philosophers. Among them a lot of young scholars, for whom the RefoRC Conference is a podium to present their research.
The plenary lectures focused on the topics of war, violence, peace, tolerance, and intolerance in the context of a multi-confessional Europe going roughly from the Diet of Augsburg (1530) to the peace of Westphalia (1648). Angela De Benedictis (Bologna) took us to the heart of the conference and showed the deep roots of conflicts: problems with taxes. Mark Greengrass (Sheffield) added and elaborated the notion of trust. Irene Dingel (Mainz) gave  an overview of religious peace agreements in the early modern period, and Rebecca Giselbrecht (Bern) brought in the female aspect: also women were involved in situations of war and conflict.
More than 80 short paper presentations were held on a variety of topics, most of them related to the theme of war and peace in in 16th century religions. There was also a novelty in the form of close-reading seminars, offered by plenary presenters Angela De Benedictis, Mark Greengrass and Graeme Murdock.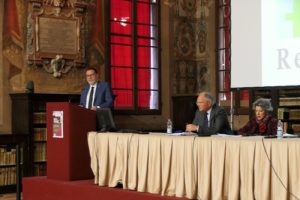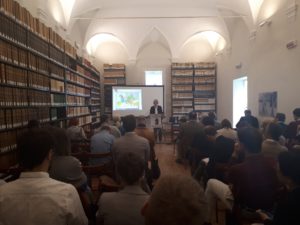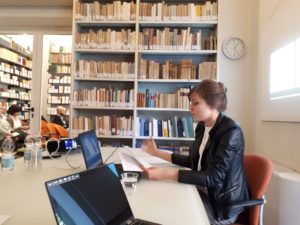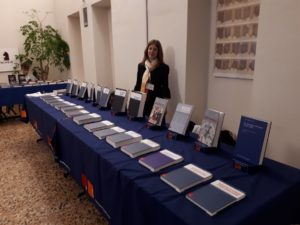 The side program included a tour of the former Jewish ghetto and of the Jewish Museum in Bologna.
The next Annual RefoRC Conference on Early Modern Christianity will be held in Aarhus, May 27-29. The call for papers is expected in June 2019.